Asphalt Plants
From our three-plant footprint we are able to supply asphalt within a close proximity to any job site and our attention to detail to manufacturing a variety of in specification DOT and private mixes is a huge advantage.
Warm Mix Technology
Pervious Asphalt Technology
Best Product
Best Availability
Best service in the area
We work hard to be your dependable one-stop solution
We distinguish ourselves by responding quickly to our customers' needs from a sales, quality, administration, and production requirements.
Strong support twelve months a year
Versatility – capable of making up to five different blends in a single day
Your safety and our safety are paramount
We are your one stop shop for Asphalt!
We produce quality material, on time, no matter how big or small the job is.
We put the same amount of effort in every ton of asphalt we make.
Talley Construction also offers Asphalt Paving Services. The Asphalt Paving Division has the ability to perform paving and milling on federal, state, and local roadways as well as airports, subdivisions and parking lots. Talley Construction excels in today's market conditions where tight schedules require higher volumes placed in a shorter time span. Our equipment and employees are up to date with the latest technologies to provide our customers with the highest quality of work.
Locations of our Asphalt Plants:
Chattanooga Plant:
4700A Shallowford Road
Chattanooga, TN 37411
423-892-4549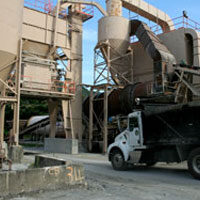 Tiftonia Plant:
905 Birmingham Highway
Chattanooga, TN 37409
423-825-5961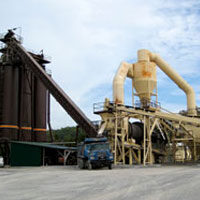 Cleveland Plant:
3854 Bates Pike
Cleveland, TN 37323
423-479-9023

Longevity
Beginning in 1966 as a small grading company, Talley Construction has since grown to offer bridge building services, asphalt paving services, grading and excavation services, and asphalt manufacturing services. Longevity means building over 50 years of trust in our company and the vision of continuing to provide an amazing service for decades!

Reliability
Every road, bridge, and concrete structure we build, we're proud to stand behind. At Talley Construction, we have the opportunity and responsibility to help build America's infrastructure. That means every vehicle driving safely through North Alabama, North Georgia, and South East Tennessee is a testament to the reliability of Talley Construction.