Home
Welcome to
Talley Construction
Talley Construction Company, Inc. has been serving the Chattanooga, North Georgia, and Northeast Alabama areas since 1966 as a trusted source for highway development and general contracting.
Join Our Team Today!
For over 50 years Talley Construction has established a reputation for quality and innovation. We understand that outstanding people are key to our success. Click below to learn more about starting your career at Talley.
Learn more
Leaders In Municipal and Commercial Paving & Grading
As a leader in quality performance, we offer our customers a wide range of services while remaining dedicated to our core values: the needs of our customers, honesty in all aspects of our business, and respect for all individual employees.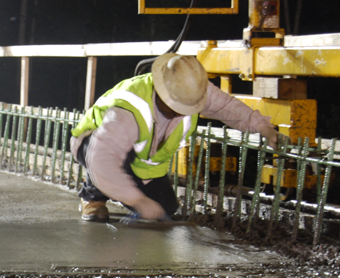 Professional
Talley Construction Company, Inc. has the expertise and resources to complete projects ranging from commercial sites for building or parking lots to large-scale interstate construction.
Longevity
Founded by the late Neal H. Talley in 1966 as a small grading company, Talley Construction has been growing and expanding their offerings and expertise for over 50 years.
Reliability
We have the equipment, manpower, and expertise to help you complete your project in a timely manner. We make it simple by taking care of everything from the initial clearing to the final striping, and everything in between.